Published: October 29th, 2019
Last modified: September 11th, 2022

---
Let's talk about color! I don't have a lot of color intuition, and as an artist, I tend to work in black-and-white first without much consideration for colors. I definitely rely on setting a palette to help guide myself. Here are my favorite free, web-based tools for creating color palettes for my art and designs.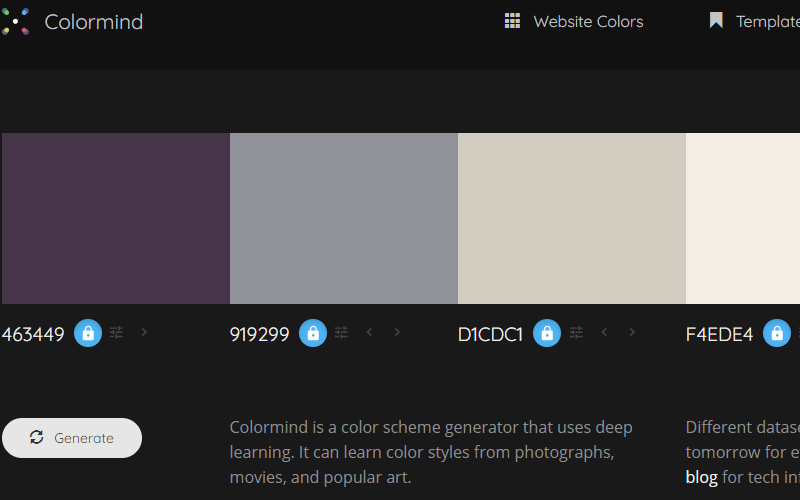 Colormind generates colors using AI that learns from its user-submitted color palettes. Hitting "Generate" will replace all of your unlocked colors with an AI-generated color. Lock a color to keep it from being replaced, and Colormind will generate the remaining colors based off the ones that are locked. I often work left-to-right, generating a color, locking it when I like it, and then moving on to the next color.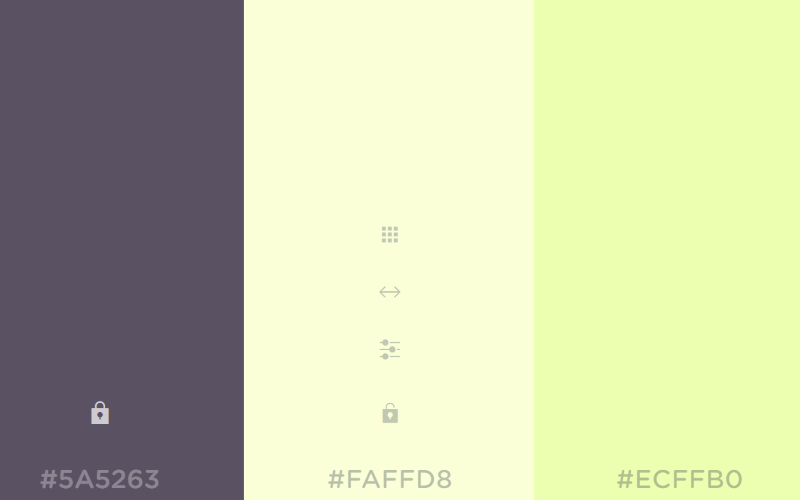 Coolors is similar to Colormind, except it is a full-screen responsive application, and I don't think it learns from its user community. Use the spacebar on your keyboard to generate and replace the unlocked colors. Same as with Colormind, the locked colors will inform what it generates in the unlocked color slots. Coolors can also generate colors from an uploaded image, though I find it to be a little bit slow to do this.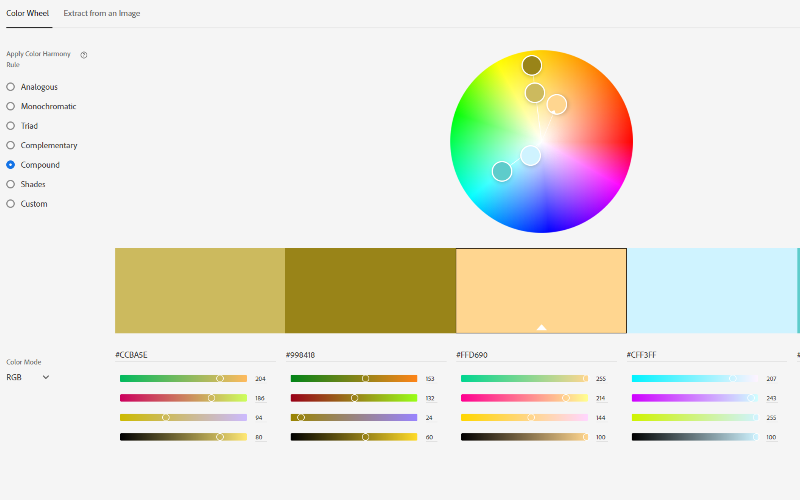 Adobe Color (formerly Kuler which was a much cooler name) does not do any generating/randomizing of colors for you, but it gives you really valuable options and art geek information about the color wheel. You can select which color harmony rule you want to use and then drag the circles on the color wheel around and see how it adjusts the other colors based on that rule.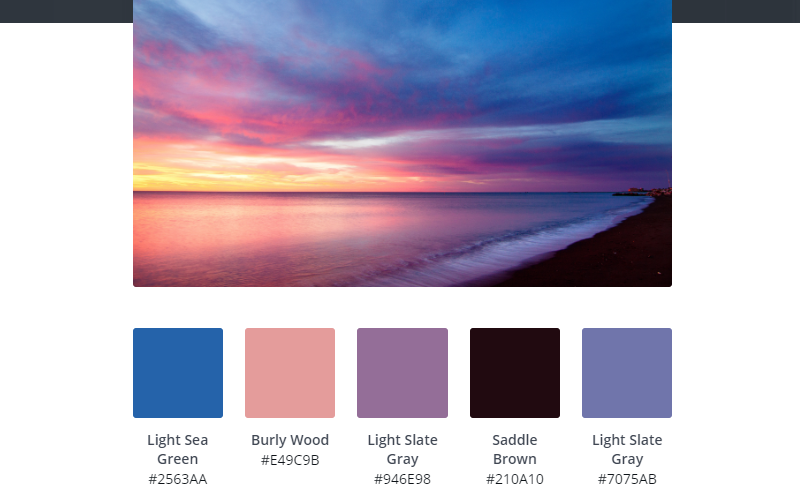 Canva's color palette generator only works off an uploaded image, but it creates a simple, clean 5-color palette from that image. I think it uses the top 5 most common colors in the image, which, in the case of photos, tend to be less exciting than what our human eyes might pick out when we look at an image. It also attempts to name each color, which is often hilariously incorrect. I mean, "burly wood"? Son, that is a salmon pink. "Light sea green"? Almost a royal blue.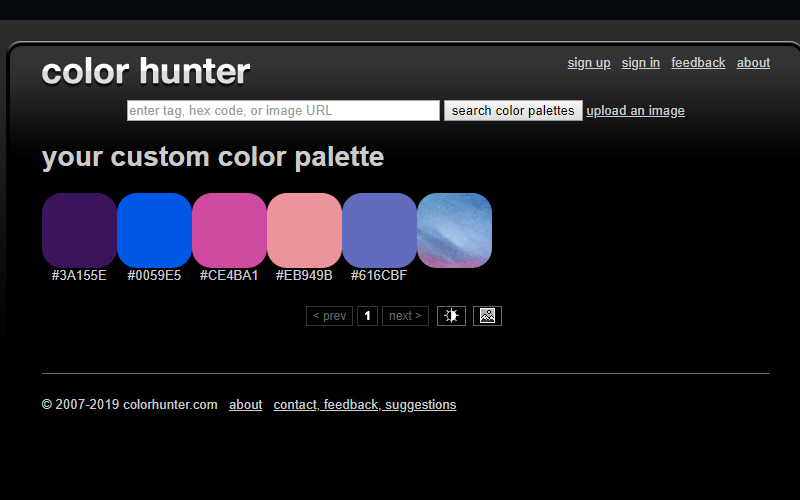 ColorHunter is another palette-from-image generator, but it selects a small area of the image to generate the palette from a small section of the image. I'm not sure if it has some way of intelligently selecting a highly variable square of an image, or if it just arbitrarily picks the top-left corner, but you'll get different results than you would from either Canva or Coolors.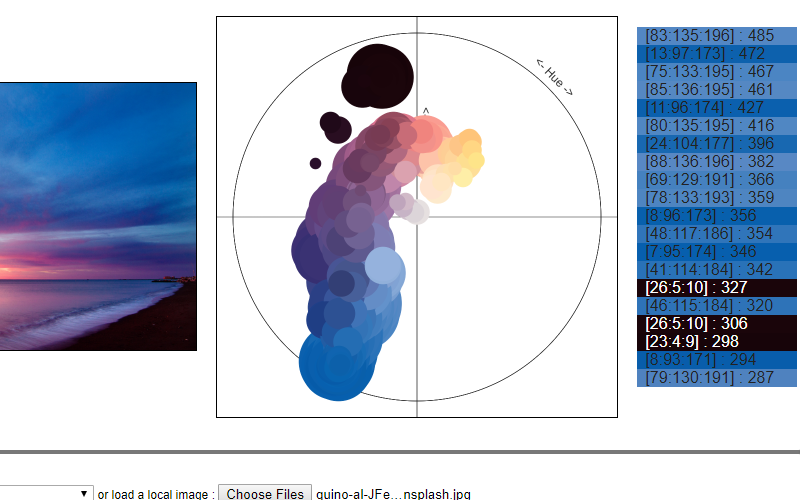 This tool is not able to generate color palettes, but it provides incredibly detailed analysis on the color composition of an image. Look at that amazing hue map it creates, showing you where each color in the image appears on the color wheel. This is intense graphical geekery and it has the potential to give you a LOT of information about an image.
(By the way, the sample image I used in this post is by Quino Al on Unsplash. Unsplash is a fantastic resources for FREE photos that you can use or modify however you wish, including commercially.)